10 FILMS TO LOOK FORWARD TO THIS YEAR
Good evening ladies and gentlemen. Apologies for the lack of reviews lately, it seems that since Oscar season has ended, my feeling towards writing about film has quietened down, it's the quiet season now where the OKish/mediocre films come out and there isn't much to get excited about. This time last year the likes of
CLASH OF THE TITANS
and
I LOVE YOU PHILIP MORRIS
were released and to be honest, they weren't anything special hence why we're in the silent era of the film calender. But there are upcoming films later this year that should provide me with some entertainment within the next few months.....
10. SOURCE CODE (Duncan Jones) - Jake Gyllenhaal, Michelle Monaghan, Vera Farmiga
09. THOR (Kenneth Branagh) - Chris Hemsworth, Anthony Hopkins, Natalie Portman
08. MISSION IMPOSSIBLE: GHOST PROTOCOL (Brad Bird) - Tom Cruise, Jeremy Renner, Paula Patton, Simon Pegg
07. COWBOYS & ALIENS (Jon Favreau) - Daniel Craig, Harrison Ford, Olivia Wilde
06. THE GREATEST MUPPETS MOVIE EVER MADE (James Bobin) - Jason Segal, Amy Adams, Chris Cooper, Alan Arkin, Jack Black, Billy Crystal, Zach Galifianakis, Ricky Gervais, Emily Blunt
05. TRANSFORMERS: DARK OF THE MOON (Michael Bay) - Shia LaBeouf, Rosie Huntington-Whiteley, John Turturro, John Malkovich, Frances McDormand
04. PIRATES OF THE CARIBBEAN: ON STRANGER TIDES (Gore Velinski) - Johnny Depp, Penelope Cruz, Ian McShane, Geoffrey Rush
03. CAPTAIN AMERICA: THE FIRST AVENGER (Joe Johnston) - Chris Evans, Hayley Atwell, Dominic Cooper, Samuel L Jackson, Tommy Lee Jones
02. THE HANGOVER PART II (Todd Phillips) - Bradley Cooper, Ed Helms, Zach Galifianakis, Justin Bartha, Paul Giamatti, Liam Neeson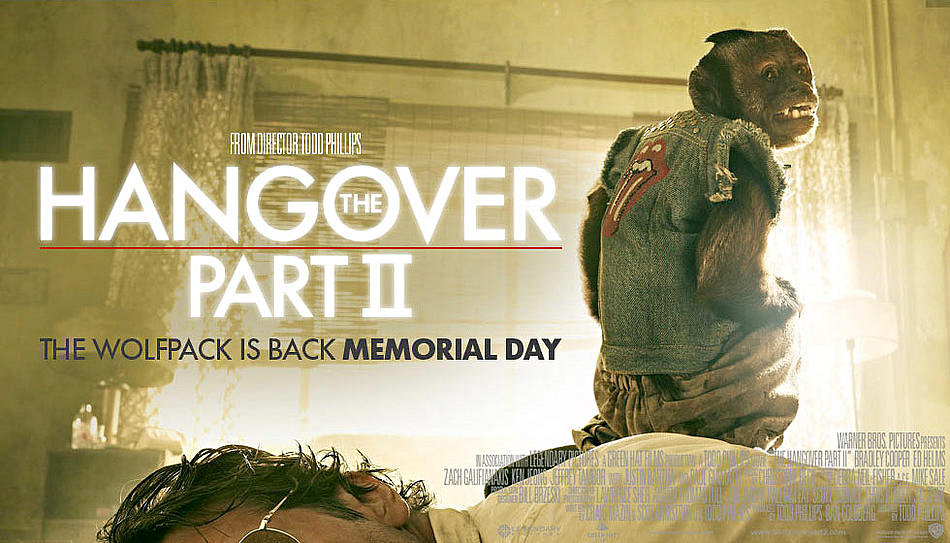 01. HARRY POTTER AND THE DEATHLY HALLOWS PART TWO (David Yates) - Daniel Radcliffe, Rupert Grint, Emma Watson, Helena Bonham Carter, Robbie Coltrane, Tom Felton, Ralph Fiennes, Michael Gambon, John Hurt, Jason Isaacs, Kelly MacDonald, Gary Oldman, Alan Rickman, Maggie Smith, David Thewlis, Emma Thompson, Julie Walters
Will update my reasons why later on, enjoy!