CRAIG'S TOP 10 GENRE SERIES - FAMILY
"A family film is a film genre that is designed to appeal to a variety of age groups and, thus, families."
Director: Robert Stevenson
Starring: Julie Andrews, Dick Van Dyke, David Tomlinson

#2. THE WIZARD OF OZ - 1939
Director: Victor Fleming
Starring: Judy Garland, Margaret O'Brien

#4. ENCHANTED - 2007
Director: Kevin Lima
Starring: Amy Adams, Patrick Dempsey, James Marsden
#5. MRS DOUBTFIRE - 1993

Director: Chris Columbus
Starring: Robin Williams, Sally Field, Pierce Brosnan

#6. IT'S A WONDERFUL LIFE - 1946

Director: Frank Capra
Starring: James Stewart, Donna Reed, Lionel Barrymore

#7. WHO FRAMED ROGER RABBIT? - 1988
Director: Robert Zemeckis
Starring: Bob Hoskins, Christopher Lloyd
#9. THE MUPPET CHRISTMAS CAROL - 1992
Director: Brian Henson
Starring: Michael Caine, Kermit The Frog

#10. BEDKNOBS AND BROOMSTICKS - 1971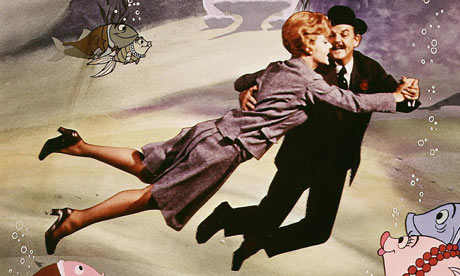 Director: Robert Stevenson
Starring: Angela Lansbury, David Tomlinson

Really this should be renamed the Family Musical list but I couldn't find many solid family films that didn't involve music hence why my Musical list later on focuses on some films I've only seen once. However most of these films on this list are family classics which shouldn't detract from its theme of family which is important in all 10 contenders here. Poppins just pips Oz to top spot but again this is a list I'll have to improve in future.