CRAIG'S 100 MOVIE VILLAINS - 100 - 51
Muhwahahahaha! Welcome to the 100 to 51 section of my all time Villains list! After playing the good guy before, it is now the turn of the bad guys to dominate this blog and again there are plenty of strong nasty characters to boo and hiss at. From animals and terrorists to corrupted men and gangsters, this list will be tonight's entertainment!
#100. RED QUEEN (HELENA BONHAM CARTER)
ALICE IN WONDERLAND - 2010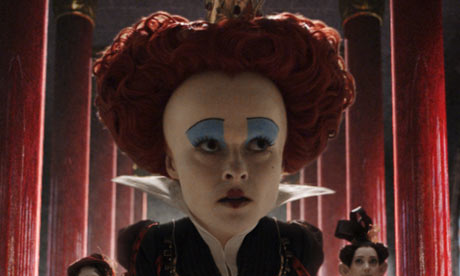 "
How would you like to have your head hacked off?
"
#99. MORTWELL (MICHAEL CAINE)
MONA LISA - 1986
"
Look at this tart. What did you do it for George? l mean look at her. It's all right I'm not going to hurt ya, your pimp will do that for me
"
#98. TONY WENDICE (RAY MILLAND)
"People don't commit murder on credit"
#97. HEDLEY LAMARR
(HARVEY KORMAN)
"Shut up, you Teutonic twat"
#96. CHILD CATCHER
(ROBERT HELPMANN)
CHITTY CHITTY BANG BANG
- 1968
"There are children here somewhere. I can smell them"
#95. BARBARA COVETT (JUDI DENCH)
NOTES ON A SCANDAL
- 2006
"And then I realised my fury had blinded me. There was a magnificent opportunity here. With stealth, I might secure the prize long-term, forever in my debt. I could gain everything by doing nothing"
#94. HENRY F. POTTER
(LIONEL BARRYMORE)
IT'S A WONDERFUL LIFE
- 1946

"Look at you. You used to be so cocky. You were going to go out and conquer the world. You once called me "a warped, frustrated, old man!" What are you but a warped, frustrated young man?"
#93. BEGBIE (ROBERT CARLYLE)
"Well, this is a good fucking laugh, ain't it? You sweat that shite out of your system. 'Cause if I come back and it's still here I'll fucking kick it out. Okay? "
#92. ROBERT RUSK (BARRY FOSTER)
"I don't know if you know it, Babs, but you're my type of woman"
#91. LITTLE BILL DAGGETT (GENE HACKMAN)
"All right, gentlemen. He's got one barrel left. When he fires that, take out your pistols, and shoot him down like the mangy scoundrel he is! "
#90. CHARLES MUNTZ (CHRISTOPHER PLUMMER)
"Did you know, Beth, that in some South American countries it's still legal to kill your wife if she insults you? "
"I do want the guy dead, I want him fucking crucified but it don't change the fact that he stitched you up like a blind little gay boy, does it? "
"I have a rendezvous with death, and so does the President, and so do you if you get too close"
"Blanche, you aren't ever gonna sell this house... and you aren't ever gonna leave it... either"
"Oh I almost forgot. He paid me a thousand. I think his idea was that I kill you. But you know the pity is when I'm paid, I always follow my job through. You know that"
#71. IMHOTEP (ARNOLD VOSLOO)
"The sands of time have already begun to pour against you"
#70. CAL HOCKLEY
(BILLY ZANE)
"Where are you going? To him? To be a whore to a gutter rat? "
#69. NORMAN OSBOURNE/GREEN GOBLIN (WILLEM DAFOE)
"You've spun your last web, Spider-Man. If you had not been so selfish, your little girlfriend's death would have been quick and painless, but now that you've really pissed me off, I'm gonna finish her nice and slow. MJ and I, we're gonna have a hell of a time!"
#67. CRUELLA DE VIL (BETTY LOU GARSON)
"I live for furs. I worship furs! After all, is there a woman in all this wretched world who doesn't?"
#66. ED ROONEY (JEFFREY JONES)
FERRIS BUELLER'S DAY OFF
- 1986
"Come here doggy! Look what Uncle Ed's got for you, you little fucker!"
#65. CAPTAIN HOOK (DUSTIN HOFFMAN)
"Oh, I hate being disappointed, Smee. And I hate living in this flawed body. And I hate living in Neverland. And I hate... I hate... I *hate* Peter Pan!
#64. NOSFERATU (MAX SHRECK)
"Is this your wife? What a lovely throat"
#63. STANSFIELD (GARY OLDMAN)
LEON: THE PROFESSIONAL
- 1994
"Death is... whimsical... today"
#62. ELEANOR SHAW ISELIN (ANGELA LANSBURY)
THE MANCHURIAN CANDIDATE
- 1962
"And then when I take power, they will be pulled down and ground into dirt for what they did to you. And what they did in so contemptuously underestimating me. "
#60. DON RAFAEL MONTERO (STUART WILSON)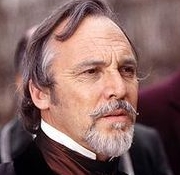 "I'm sorry that I could not protect this country from the peasants who have overrun it. I'm sorry that I couldn't make you love me. And I'm sorry that I have to leave you without a husband"
#59. WARDEN NORTON (BOB GUNTON)
THE SHAWSHANK REDEMPTION
- 1994
"I believe in two things: discipline and the Bible. Here you'll receive both. Put your trust in the Lord; your ass belongs to me. Welcome to Shawshank."
#58. DANIEL PLAINVIEW (DANIEL DAY-LEWIS)
THERE WILL BE BLOOD
- 2007
"And my straw reaches acroooooooss the room, and starts to drink your milkshake... I... drink... your... milkshake! I drink it up!"
#57. CLAYTON (BRIAN BLESSED)
"Sorry for the rude welcome, but I couldn't have you making a scene when we put your furry friends in their cages"
#56. IVAN KORSHUNOV (GARY OLDMAN)
"Your national security advisor has just been executed. He's a very good negotiator. He bought you another half hour"
#55. ERIC QUALEN (JOHN LITHGOW)
"Kill a few people, they call you a murderer. Kill a million and you're a conqueror."
#54. STANLEY KOWALSKI (MARLON BRANDO)
A STREETCAR NAMED DESIRE - 1951
"You think I'm gonna interfere with you?... You know, maybe you wouldn't be bad to interfere with"
#53. NEIL FLETCHER (DAVID WENHAM)
"Very dangerous place out here, even for locals like the Drover and the little creamy. You with me? Anyway you ought to think about it, Lady Ashley. After all, pride's not power."
#52. MARY JONES (MO'NIQUE)
PRECIOUS: BASED ON THE NOVEL PUSH BY SAPPHIRE
- 2009
"You don't know what real mother-fucking women do! Real mother-fucking women sacrifice! Now, laugh at that, fat bitch"
#51. OTTO (KEVIN KLINE)
A FISH CALLED WANDA - 1987
"It's K-K-K-Ken! C-c-c-coming to k-k-k-kill me! How you gonna c-c-c-catch me, K-K-K-Ken?"
Well that's the first half of things done, thanks for reading so far folks, the top 50 from both lists will be done soon!