CRAIG'S TOP 10 GENRE SERIES - WAR
"

War films

are a film genre concerned with warfare, usually about naval, air or land battles, sometimes focusing instead on prisoners of war, covert operations, military training or other related subjects. At times war films focus on daily military or civilian life in wartime without depicting battles.
"
#1. SAVING PRIVATE RYAN - 1998
Director: Steven Spielberg
Starring: Tom Hanks, Matt Damon, Ed Burns, Tom Sizemore

#2. APOCALYPSE NOW - 1979
Director: Francis Ford Coppola
Starring: Martin Sheen, Marlon Brando, Robert Duvall

#3. PATTON
Director: Franklin D. Schaffner
Starring: George C. Scott, Karl Malden

#4. FULL METAL JACKET - 1987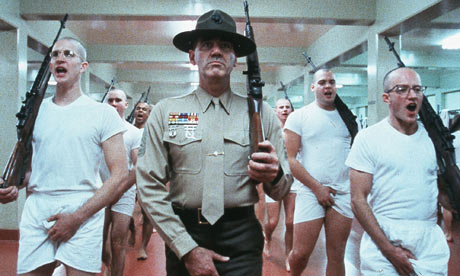 Director: Stanley Kubrick

Starring: Matthew Modine, Vincent D'Onofrio, R Lee Emery

#5. THE DEER HUNTER - 1978
Director: Michael Cimino
Starring: Robert De Niro, Christopher Walken, John Savage, Meryl Streep
#6. WHERE EAGLES DARE - 1969
Director: Brian G. Hutton
Starring: Richard Burton, Clint Eastwood
#9. ZULU - 1964
Director: Cy Endfield
Starring: Michael Caine, Stanley Baker, Jack Hawkins

#10. THE GREAT ESCAPE - 1963
Director: John Sturges
Starring: Steve McQueen, Richard Attenborough, Charles Bronson

Just about managed to get a great group of films onto this list with some popular choices including Great Escape, Platoon and Zulu. Saving Private Ryan wins here for its thrilling and emotional story arc, another Spielberg film winning a list of mine, though Apocalypse Now wasn't far off. A genre that I do generally like with most of the films well received too. My final genre list (sob) will be the good ole' Western!