CRAIG'S TOP 10 GENRE SERIES - HISTORY
"The historical drama is a film genre in which stories are based upon historical events and famous persons. Some historical dramas attempt to accurately portray a historical event or biography, to the degree that the available historical research will allow."
#1. THE KING'S SPEECH - 2010
Director: Tom Hooper
Starring: Colin Firth, Geoffrey Rush, Helena Bonham Carter

#2. SCHINDLER'S LIST - 1993
Director: Steven Spielberg
Starring: Liam Neeson, Ben Kingsley, Ralph Fiennes

#4. MUNICH - 2005
Director: Steven Spielberg
Starring: Eric Bana, Daniel Craig, Geoffrey Rush
#5. GANDHI - 1982

Director: Richard Attenborough
Starring: Ben Kingsley, Martin Sheen

#6. UNITED 93 - 2006

#7. MADE IN DAGENHAM - 2010
Director: Nigel Cole
Starring: Sally Hawkins, Bob Hoskins, Miranda Richardson
#8. THE KILLING FIELDS - 1984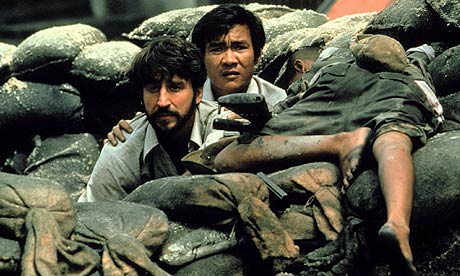 Director: Roland Joffe
Starring: Sam Waterston, Niang S. Ngor, John Malkovich

#9. TITANIC - 1997
Director: James Cameron
Starring: Leonardo Di-Caprio, Kate Winslet, Billy Zane

#10. GLORY - 1989
Director: Edward Zwick
Starring: Matthew Broderick, Morgan Freeman, Denzil Washington

This list had many contenders and though there are some terrific films on here, some of them are placed in strange rankings that are down to me. I will be lynched for placing King's Speech as number 1 ahead of Schindler's List but I do believe both films are astonishing but I did overall enjoy Speech more. Also most of these films aren't necessarily accurate but they still display a lot of significance with the historical period they were set in.