CRAIG'S TOP 10 GENRE SERIES - HORROR
"The historical drama is a film genre in which stories are based upon historical events and famous persons. Some historical dramas attempt to accurately portray a historical event or biography, to the degree that the available historical research will allow."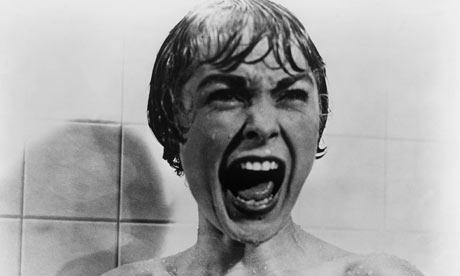 Director: Alfred Hitchcock
Starring: Anthony Perkins, Janet Leigh

#2. THE EXORCIST - 1973
Director: William Friedkin
Starring: Ellen Burstyn, Max Von Sydow, Jason Miller, Linda Blair

#4. THE SHINING - 1980
Director: Stanley Kubrick
Starring: Jack Nicholson, Shelley Duvall
#5. POLTERGEIST - 1982

Director: Tobe Hooper
Starring: Craig T. Nelson, JoBeth Williams, Heather O'Rourke

#6. ALIEN - 1979

#7. THE THING - 1982
Director: John Carpenter
#9. WHATEVER HAPPENED TO BABY JANE? - 1962
Director: Robert Aldrich
Starring: Bette Davis, Joan Crawford

#10. THE OMEN - 1976
Director: Richard Donner
Starring: Gregory Peck, Lee Remick

Of all the major categories, horror has always been my weakest genre though there are some quality films on show here. I've never liked horror (yes I'm a wimp lol) but at least I've managed to get round to watching these in the last few years. Though Psycho isn't technically horror, it still has its suspense and shocks hence its win on this list. Exorcist wasn't far off. Singing next with Musicals.