CRAIG'S 100 MOVIE VILLAINS - 50-11
....And we're back to this list now, as the build-up to my greatest Heroes/Villains list continues. With this part of the hero list done now, the bad guys are back in force and once again there are some really bad-ass mothers here!
#50. RAY (RAY WINSTONE)
NIL BY MOUTH - 1997
"
You go to your mum's or the hospital, I'll kill you! Stay here! You want a drink, you fucking drink here!
"
#49. BUFFALO BILL (TED LEVINE)
THE SILENCE OF THE LAMBS - 1991
"
Would you fuck me? I'd fuck me. I'd fuck me hard.
"
#48. BRUNO ANTHONY (ROBERT WALKER)
STRANGERS ON A TRAIN
- 1951
"I have the perfect weapon right here: these two hands"
#47. DAVY JONES
(BILL NIGHY)
PIRATES OF THE CARIBBEAN: DEAD MAN'S CHEST
- 2006
"Let no joyful voice be heard! Let no man look up at the sky with hope! And let this day be cursed by we who ready to wake... the Kraken!"
#46. IKE TURNER
(LAURENCE FISHBURNE)
WHAT'S LOVE GOT TO DO WITH IT?
- 1993
"Now, you listen to me. I MADE you. You were nothing before you met me, and you'll be nothing without me."
#45. MILES QUARTICH (STEPHEN LANG)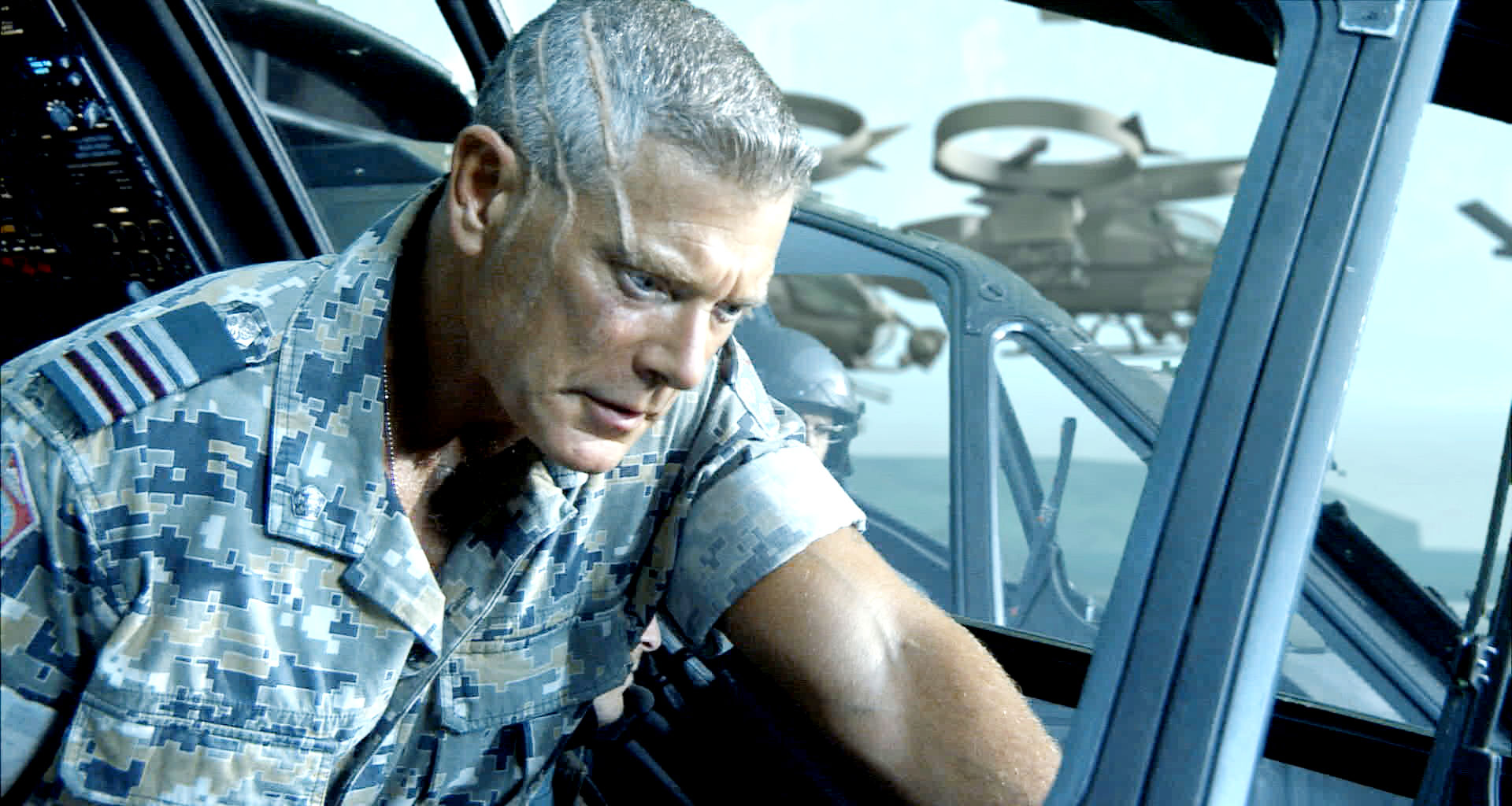 "As head of security, it is my job to keep you alive. I will not succeed. Not with all of you"
#44. NOAH CROSS (JOHN HUSTON)
"Course I'm respectable. I'm old. Politicians, ugly buildings, and whores all get respectable if they last long enough"
#43. BOB EWELL
(JAMES ANDERSON)
TO KILL A MOCKINGBIRD
- 1962
"I'm real sorry they picked you to defend that nigger that raped my Mayella. I don't know why I didn't kill him myself instead of goin' to the sheriff. That would have saved you and the sheriff and the taxpayers lots of trouble..."
#42. IDI AMIN (FOREST WHITAKER)
THE LAST KING OF SCOTLAND
- 2006
"I am the father of this nation, Nicholas. And you have most...grossly...offended your father"
#41. AGENT SMITH (HUGO WEAVING)
"You hear that Mr. Anderson? That is the sound of inevitability. It is the sound of your death. Goodbye, Mr. Anderson"
#40. GASTON (RICHARD WHITE)
BEAUTY AND THE BEAST
- 1991
"Were you in love with her, Beast? Did you honestly think she'd want you when she had someone like me?"
#39. SHOOTER MCGAVIN (CHRISTOPHER MCDONALD)
"Just try and stay out of my way. Just try! I'll get you, my pretty, and your little dog, too!"
THE HUNCHBACK OF NOTRE DAME
- 1996
"The sentence for insubordination is death. Such a pity. You threw away a promising career"
#18. PAZAZU (LINDA BLAIR/MERCEDES MCCAMBRIDGE)
"Your mother sucks cocks in Hell, Karras, you faithless slime"
#17. COMMODUS (JOAQUIN PHOENIX)
"They tell me your son squealed like a girl when they nailed him to the cross. And your wife moaned like a whore when they ravaged her again and again and again"
#16. BIFF TANNEN (THOMAS F. WILSON)
BACK TO THE FUTURE
- 1985
"Since you're new here, I-I'm gonna cut you a break... today. So, why don't you make like a tree and get outta here?"
#15. ALEX FORREST (GLENN CLOSE)
"I guess you thought you'd get away with it. Well, you can't"
#14. HOWARD PAYNE (DENNIS HOPPER)
"What do you think, Jack? You think if you pick up all the bus driver's teeth, they'll give you another medal?"
#13. CYRUS THE VIRUS (JOHN MALKOVICH)
"Ladies and Gentlemen, this is your captain speaking. I have the only gun on board. Welcome to Con Air"
#12. THE SHERIFF OF NOTTINGHAM (ALAN RICKMAN)
ROBIN HOOD: PRINCE OF THIEVES
- 1991
"That's it then. Cancel the kitchen scraps for lepers and orphans, no more merciful beheadings, and call off Christmas!"
#11. AMON GOETH (RALPH FIENNES)
"This is very cruel, Oskar. You're giving them hope. You shouldn't do that. *That's* cruel"
The top 10 is coming soon for both lists, can't wait to reveal whose won overall, later bitches!